B.M., Honors Performance Degree, Converse College in Spartanburg, South Carolina
Licensed Andover Educator, 2005 | Andover Educator® Sponsoring Teacher, 2010
Author, What Every Violinist Needs to Know About the Body (GIA Publications, 2009)
Principal Second Violin, Newfoundland Symphony Orchestra, 1993-2005
Second Violin, Atlantic String Quartet, 1993-2005
First Violin, Newfoundland Symphony Orchestra, 2005-present
Artistic Director of "Less Violence, More Violins"
On Faculty of New York Philharmonic's Zarin Mehta Program from 2014-2018
Author of three books on Body Mapping (see Publications)
Keynote Speaker at Australian String Teachers Association, 2015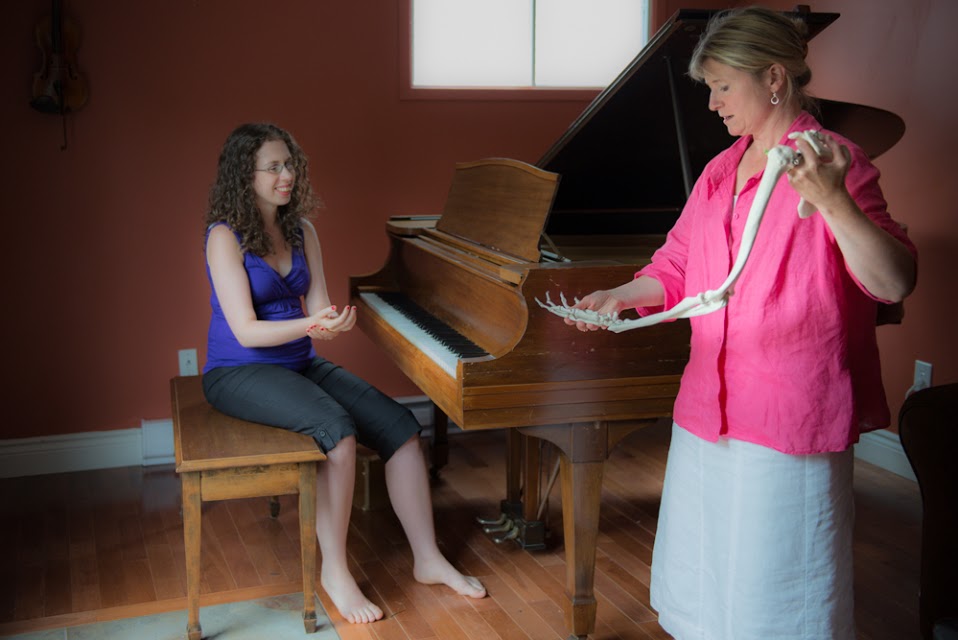 Jennifer is a violinist with the Newfoundland Symphony Orchestra in St. John's, Newfoundland. From 1993-2005, she was a member of the Atlantic String Quartet.  She is a Licensed Andover Educator and specializes in teaching healthy movement patterns to musicians through the method of Body Mapping.  
As a Sponsoring Teacher in Andover Educators, Jennifer aids in the training and licensing of new Andover Educators. Presently, she is the Founder, Performer and Artistic Director of the philanthropic concert series "Less Violence, More Violins."
In 2004, a generous grant from the Canada Council for the Arts funded a 7-month Alexander Technique sabbatical for Jennifer which permitted her to study throughout Europe and the United States with many of the world's leading Alexander Technique teachers. Some of these teachers included Pedro de Alcantara, Walter Carrington, Marjorie Barlow, Joan and Alexander Murray, Trevor Allan Davies, John Crawford and Barbara Conable. Jennifer went on to train with Barbara Conable and in 2005  became Canada's first Licensed Andover Educator. She now presents Body Mapping workshops internationally working with musicians who are interested in learning to enhance their musical ability and to prevent injury through a clear understanding of how their bodies are designed to move.  She regularly presents the Body Mapping Course for music students at Memorial University of Newfoundland as a per-course instructor.  She has also presented at The Tuckamore Chamber Music Festival, The University of Ottawa, McGill University in Montreal, Montclair State University ,  and The University of Manitoba Conservatory, Brandon University and The Guelph Suzuki String School.   She has given workshops for professional musicians at the Guidonian Therapy Clinic in Waterloo, Ontario, as well as the Artists' Health Clinic in Toronto, Ontario. In addition she has presented at conferences such as The American String Teachers' Association (ASTA), The Suzuki Association of the Americas, The Regional Orchestral Players Association (ROPA), Organization of Canadian Symphonic Musicians (OCSM) and the International Alexander Technique Teachers in Music Schools at the Royal Academy of Music in London.  Most recently she has been asked to be a keynote speaker at the Australian String Teachers Association in Brisbane, Australia in 2015.
Her book "What Every Violinist Needs to Know About the Body" (WEV) was published in 2009, and since its publication, she has been invited to lecture at music institutions and conferences around the world. The Japanese translation of WEV was published by Shunjusha Publications in 2011  in 2011 and in 2019, her 2nd book Teaching Body Mapping to Children was translated into French by Claire Stefani and published by Editions Lemoine. Both of her first two books are presently being translated into Spanish. Since April of 2020, Jennifer has been a regular faculty member with The Exhale, meeting and teaching a wonderfully international cross-section of musicians who are interested to know more about playing according to the design of their bodies through Body Mapping.